So, today is Autism Awareness Day. I will be attending the assembly at my daughter's school in support of her class mates with autism. The Mayer and the news team will also be in attendance! Fantastic! :)
Yesterday was my off day from running, and I literally layed around home and iced my thighs (lol)...and stretched. I am
feeling
the burn since I began all over again post injury. But, I am
trying
to remain positive.
Correction: I AM REMAINING POSITIVE
. There needs to be a period of adjustment, right? I am indeed re-doing the couch to 5k program and I am only in the beginning weeks. Anyone else with me on this one? If you are, please let me know ! And don't give up! :)
I also purchased a new MP3 Player! Yay me! It is only from Walmart. But, it is crystal clear and uploads songs very quickly without the need for adding any soft wear to your computer. Hooray for simple! It cost a whopping $18.00 and comes with a clip that works great. I did test it out and it doesn't fall off during runs. This MP3 player contains a lithium battery and lasts for a long time. So, in the tragic event of breaking your IPOD or other expensive music device, I highly recommend this one as a quick and inexpensive fix! The brand name is HipStreet. (So cheesey, right ? lol).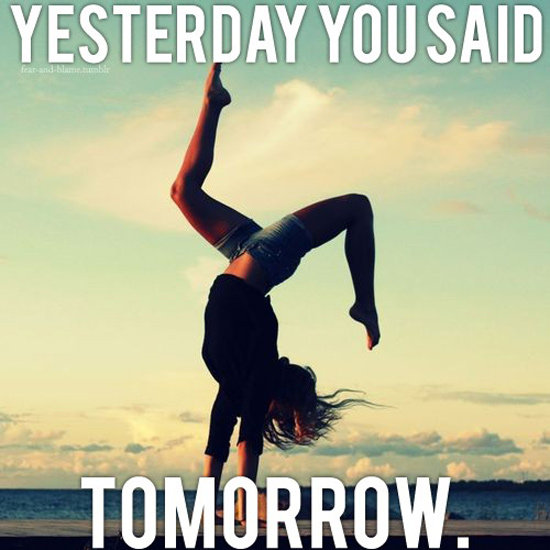 Today's run will be this evening. With the reward of pizza afterwards. Is that bad??? Life is too short to be so serious all the time. I don't think I could torture myself with healthy alternatives while my little family chows down on the delicious (and oh so greasy) treat in front of me!!
I hope everyone enjoys their day, I know it's Monday. But, every day is a gift. I will leave you with a little motivation :)
It's called a work-out because it requires work. If you don't work at it, it's called an Easy Out!

~The Restless Runner .